Because I like to try things, thinking out of the box, I've tried to get me some more storage on my XTZ.
At the rear I have been using a Pelicase (bolted to the SWM plate), which I can lock if I leave any expensives in there. I use that one mainly for locks for daily commuting and tools and Tomtom at longer trips. Been riding like this for two years now.
But I was looking for some additional storage at the front, for say wallets and phone and so on. I don't like the (expensive) tankbags and needed somthing waterproof.
So I am now testing a small Pelicase again, and used a Touratech navi mount to mount the case to the bar. I removed the carry-handle. It sits a bit high, for clearance to the ignitionlock and also the dash and lightbulbs if needed. But I can see the dash without any problems.
It is even big enough to fit my double usb socket to it. Not sure if I will because I have never used the socket since it is on it and I have connected the Tomtom to the hidden dashplug.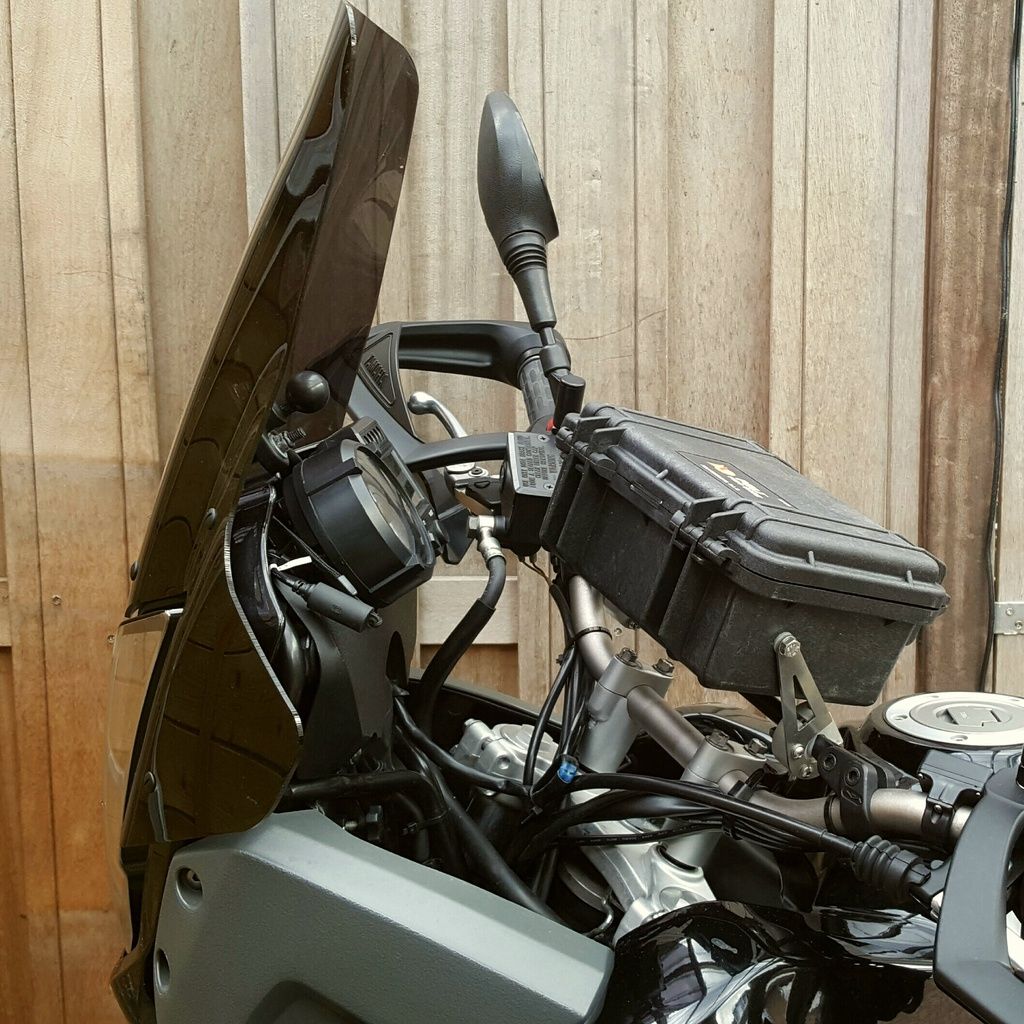 l]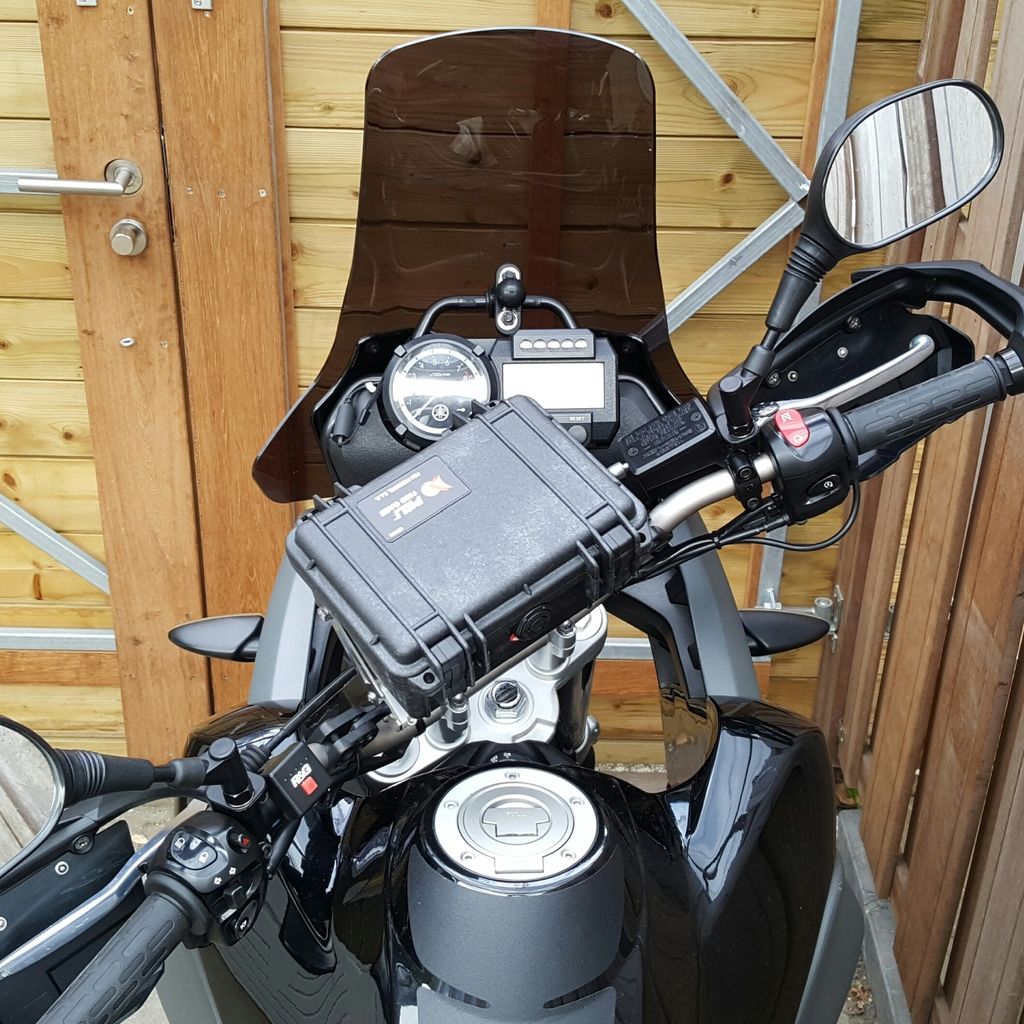 [/URL]